Direct renting Dresden
Offices to rent
If you are interested in renting office space, we can offer you customised solutions.
We have exclusive office space at our Penthouse Business Center location, Hertha-Lindner-Straße 10-12 and our YENIDZE location, Weißeritzstraße 3 as well as at the Paulaner Palace (Leipzig) Klostergasse 3/5. If you are interested, we can send you the respective ground plans.
However, we recommend a site inspection.
Any further questions, such as office rental price, utilities, parking place, can be discussed in a personal conversation.
Donít just rent any office, rent the location for your office in Dresden!
Office in the Yenidze


Office in Penthouse Business Center Dresden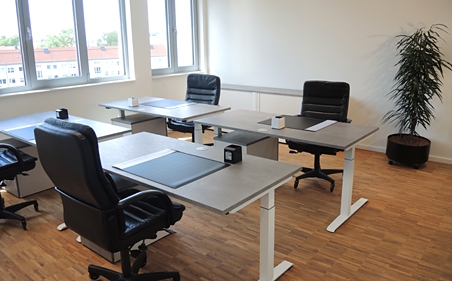 Here you find more photographies of our offices in the:
BMS direct rental
officespace
top