Conference service Leipzig
Conferenceservice
Our conference rooms are available to you for presentations, meetings, phone calls, etc.
They are equipped with blackboard, beamer und head-up-display best suited for meetings, conferences and presentations. The reception of your visitors, your emails and fax service respectively are inclusive during the use of our conference rooms.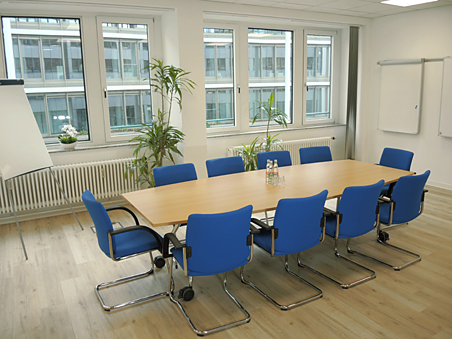 Conference room in Business Center at Brühl, Leipzig.

Here you find photos of our offices in the:
BMS Marketingservice
for rent
top